Meet Dr. Jacob Crocker
A Chiropractic Family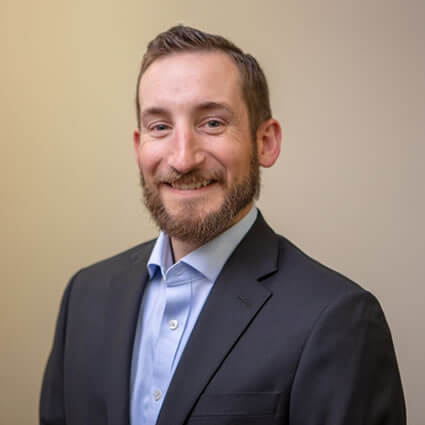 Dr. Crocker grew up in Lebanon, MO with parents who are both chiropractors. This instilled in him a different view of health and wellness from a young age. He experienced firsthand the benefits of regular chiropractic care during his cross country and track career at Missouri Southern State University, and learned that optimal performance depended on a proper functioning physiology and nervous system. Seeing the many results that he achieved through functional care while running at the collegiate level, led him to pursue chiropractic functional medicine, and make life changing experiences in other peoples lives.
His mother and father met at Logan College of Chiropractic, and Dr. Crocker followed in their footsteps and met his wife there. He graduated with his Doctor of Chiropractic from Logan in 2016, then joined Zeal Integrated Health, where he had interned with Dr. Crockett. Dr. Crocker was named 2021 Chiropractor of the Year by the Missouri Chiropractic Physicians Association (MCPA).
Embracing Functional Medicine
Dr. Crocker was drawn to functional medicine as a natural extension of his passion for helping people naturally. He has extensive training and special expertise in the areas of type II diabetes and thyroid conditions, as well as other autoimmune disorders.
Family Life
When he's not at the office, Dr. Crocker and his wife, Dr. Jessica Crocker, love spending time with their two kids, riding horses, cycling and competing in rodeos. They're committed to showing their children the difference natural health care can make in people's lives, and sharing their passion for that with others.
Schedule Care Today
Contact us today to book your first appointment with Dr. Crocker.

Dr. Jacob Crocker | (417) 893-0099