Meet Dr. Caleb Sanders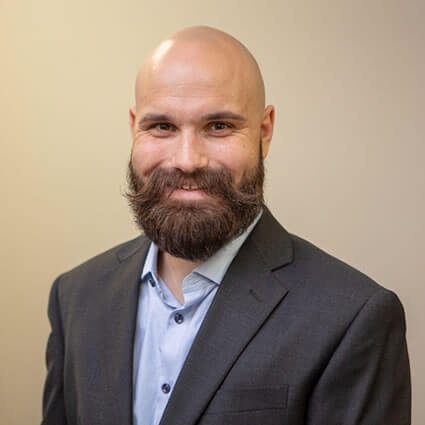 Choosing His Path
Dr. Sanders grew up just outside of Springfield in the great community of Willard. He spent most days after school working hard for farmers on all sorts of projects. That kind of hard work always comes with physical stresses and injuries.
His father, the local Chiropractor, was always there to fix the aches and pains that came along with hard work. With the ambition to help other people, he set off to undergraduate school and graduate school to become a Chiropractic Physician from Logan University.
Dr. Sanders joined Zeal Integrated Health in 2022.
Expertise
Dr. Sanders is certified in Meridian Therapy and Acupuncture, and specializes in natural health care for patients of all ages. He offers various adjusting techniques that he tailors to each patient's needs and health objectives. He incorporates various soft-tissue therapies, depending on the situation. Pregnancy and pediatric care are close to Dr. Sanders' heart, and he loves providing care for growing families.
Away From the Office
Throughout his time in school he met and married his wife Heather and they have four children together. He enjoys warm weather, gardening, going on adventures and playing with the kids in southwest Missouri. He understands how important optimal health is for his family, and wants the same for yours.
Book Today
Contact us today to schedule an appointment for yourself or your family.

Dr. Caleb Sanders | (417) 893-0099